Lead Engineer Kevin raises his mindset to the next level
As Metro Manila revs up to a brand new Monday morning, VERSA lead engineer Kevin Diño crosses the threshold of the office at 7 a.m., before even most of his colleagues leave their houses. He credits his punctuality to his post-secondary school MFI Polytechnic Institute (MFI). "'Pag na late ka ng ilang minutes, may consequence. So everyone is punctual," he said.
For Kevin, it takes a change of mindset to succeed right out of school. " Kailangang palitan ang mindset nang pagiging estudyante. Dito kasi sa TECH1, work and training talaga. Kailangan rin eager ka talaga to learn and, of course, [be] proactive.
Since part of his job is to give presentations to clients, " natuto ako kung paano humarap sa clients, at nag improve talaga ang communication skills ko. Minsan nag present ako sa president mismo ng company ." He considers learning to present as a life skill. The only child becomes innovative, determined
Growing up as an only child of an Overseas Filipino Worker (OFW) parent, Kevin learned how to be innovative and determined early on. Not exhibiting the stereotypical self-absorbed and maladjusted personality of an only child, he was happy to work for a company where he was assigned to big projects as part of a team.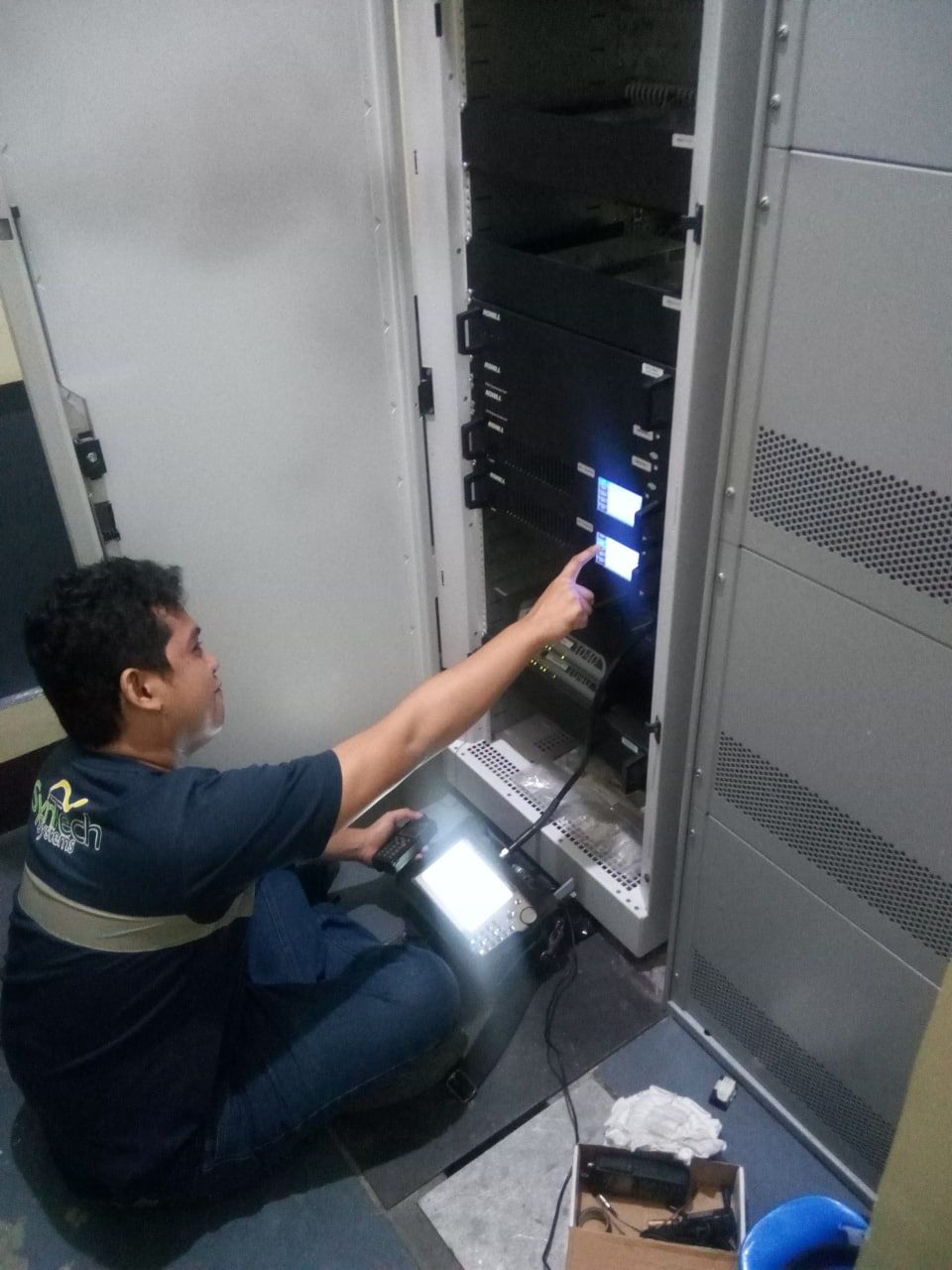 Starting as an intern at what was then Syntech Systems Solutions Incorporated (Syntech), Kevin shared fond stories, including being part of the team that optimized systems like the Tetra Radio System of Meralco. He also recently led the installation of an optimized radio system at the Bureau of Fire Protection in Pasay City. Syntech eventually became TECH1 Corporation (TECH1).
This commitment to exemplary service plus a nod to his Industrial Electronics background keeps Kevin in tune with the business. He feels fulfilled when "the customer is satisfied, and when I am doing analysis on VERSA products." Solid foundation for a promising career
Kevin believes TECH1 has a solid belief in its employees. He has repaid this by showing dedication to his work in many ways. He currently handles inquiries from dealers, looks for suppliers, acquires samples, purchases and tests items, and documents transactions. It was instilled in him, however, to always work within the team environment. " Laging 'kami'. Walang ' I'. ' Wag sarilinin ang credit."
Still, Kevin looks back at what can only be considered an important break in his otherwise young career. When asked how big of an influence his education at MFI was, he answered with a smile, " Malaki. Parang second chance at life." Prior to enrolling in Industrial Electronics at MFI, he also took a short course on Micro Computer for two months. He appreciated the capability of MFI as a learning institution.
Call it serendipity or call it something else, the fate of Kevin Diño was strongly influenced by an institute called MFI. As his life slowly unfolds, he further sees 7 a.m. call times, bigger team projects, and future prospects as bright as summer sunshine. ​